Solar PV
*******************************************************************
There is currently a severe supply shortage of materials in the pv / renewable sector which is causing long delays. Along with the huge increase in demand following the rise in the cost of fuel, we have been overwhelmed with queries and with the extra amount work which results from the resulting logistical problems. Unfortunately, this means that we are not able to look at any new queries for at least the next 3 months. If you are willing to wait, please supply your details - we will respond to acknowledge your query and look at it when we get the time to do so.
*******************************************************************
NZ Eco Electric has over ten years of experience in the solar energy sector. We serve the domestic and commercial sector, offering design and installation, upgrades and repairs of on-grid and off-grid solar pv panel systems and battery storage systems.
We are entirely independent and only supply high quality systems from reputable manufacturers with reliable guarantees; there are no financial incentives to recommend any particular brand. Any recommendation will be based on technical merit and the suitability for your individual system.
We do not use sales staff; the assessment will carried out by the person who will install your system and you will be given unbiased and realistic advice based solely on your circumstances and expectations.
Off-Grid: If connection to the National Grid is not an option, or not the preferred option, NZ Eco Electric can provide a full electrical off-grid solar and battery storage system. We will go through your requirements with you in order to ensure that your system design is fit for your requirements.
Repairs and maintenance: Many system owners are now finding themselves in the position where their solar panels are no longer working properly and the original installer has ceased trading. NZ Eco Electric can diagnose faults and liaise with the manufacturer to get your system running smoothly again. We are approved by SolarEdge to carry out repairs and replacements of their products.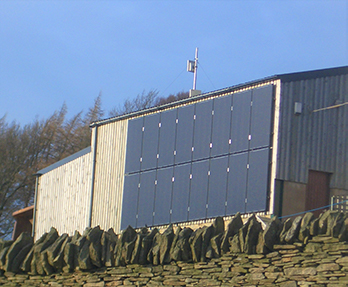 Request a Consultation
If you have any questions, please fill out the contact us form and we'll get in touch to discuss your requirements.
We do not employ salespeople; your project will be handled with a single point of contact.