Battery Storage
NZ Eco Electric offers design and installation of new battery systems and upgrades and repairs of existing systems. It is important to assess your energy usage and requirements to ensure that you get the system which is right for you.
Battery storage systems allow you to store your solar energy for when you need it. If you work away from home during the day, most of the energy produced by your solar pv system will not be used. That energy could be stored in a battery, ready to use when you return home in the evening. A battery storage system can be retro-fitted to any solar PV system.
NZ Eco Electric will discuss your requirements and your electricity usage to provide a bespoke system. We are not tied to any one manufacturer so will recommend which is most suitable for your needs, for example, BYD, LG Chem or Tesla among others.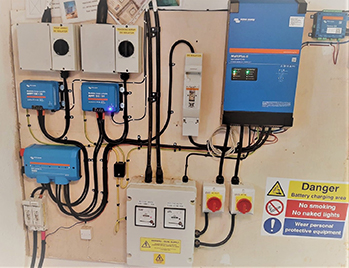 Request a Consultation
If you have any questions, or would like a free, no obligation consultation and site survey, fill out the contact us form and we'll get back in touch to discuss your requirements.
We do not employ salespeople; your project will be handled with a single point of contact.